Books shows attract a long row of different trade personnel, from publishers, editors, booksellers and authors to translators, illustrators, printers, agents, librarians, educators, researchers, film producers and software developers. Book shows are often important for the marketing of new books and for making deals regarding international sales rights and licensing.
Books shows are normally open for the general public – at least for a few days – and they tend to attract a lot of media attention, especially the larger ones. Publishing houses will often bring their authors along to give lectures and speeches, sign books and participate in debates.
Frankfurt Book Fair
http://www.buchmesse.de/en/fbf/
The Frankfurt Book Fair, also known as Frankfurter Buchmesse, is the world's largest trade fair for books based on the number of publishing companies that attends. (Based on the number of visitors, the Turin Book Fair is larger.)
The Frankfurt Book Fair is held at the Frankfurt Trade Fair in October each year and attracts publishing companies from all over the world. The trade fair stretches over five days and normally attracts over 280,000 visitors. It tends to have around 7,000 exhibitors from about one hundred different countries and is arranged by the German Publishers and Booksellers Association.
The Frankfurt Book Fair is an important marketing event for new books, and it is also an important event for negotiating international publishing rights and licenses.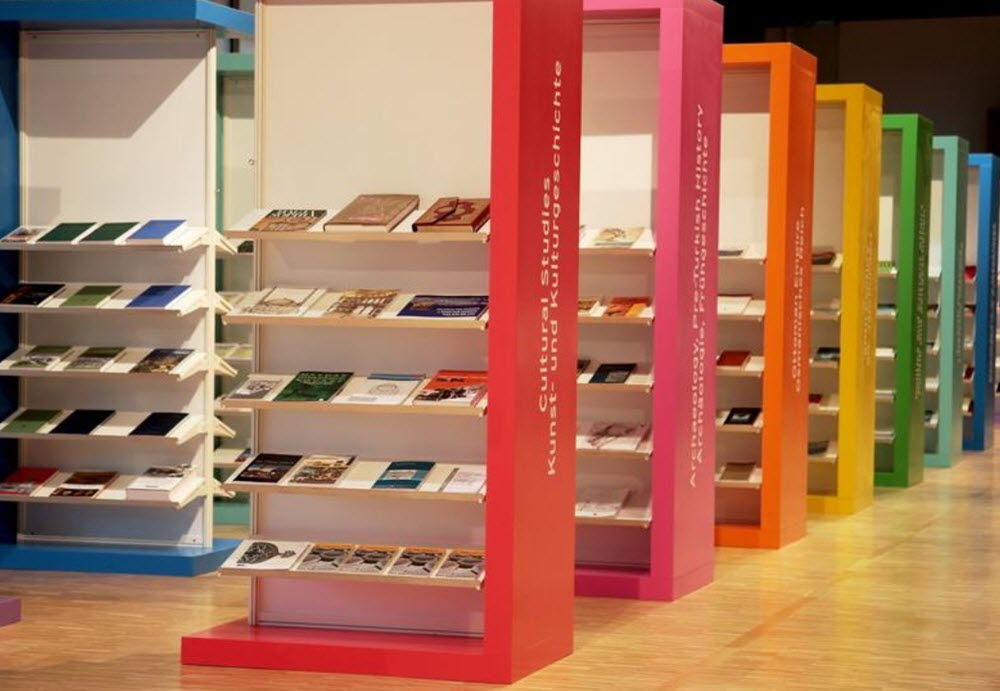 Today, the Frankfurt Book Fair typically attracts a broad scope of visitors, not only publishers, booksellers, authors and agents, but librarians, printers, translators, illustrators, film producers, software developers and various institutions and trade associations as well. The trade fair gains a lot of media attention from thousands of accredited journalists.
The Frankfurt Book Fair can trace its ancestry back several decades. Over 500 years ago, when Gutenberg had invented mechanical movable type in Mainz near Frankfurt, local booksellers organized the first book fair in Frankfurt. The fair became popular and continued to be the most important book fair in Europe until it was bypassed by the Leipzig Bookfair in the early 1700s. After World War II it was revived again in 1949 and gradually regained its position.
Since 1950, the Peace Prize of the German Book Trade is awarded during a ceremony in Paulskirche (St Paul's Church). The Bookseller/Diagram Prize for the Oddest Title of the Year is also given out during the fair.
Cairo International Book Fair
The Cairo International Book Fair is the oldest book trade fair in the Arab world. This almost three-week-long trade fair starts during the last week of January each year and takes place at the Cairo International Fair Grounds in Madinat Nasr, near the famous Al-Azhar University. The book fair is organized by the state-owned General Egyptian Book Organisation. It is the largest book fair in the Arab world and commonly attracts hundreds of booksellers and around 2 million visitors.
The Cairo International Book Fair features speakers from publishers and other organizations, and there are plenty of readings, lectures and other public events, including fireworks. Most of the material presented is in Arabic or English, but works in other languages are also present.
The Cairo International Book Fair was founded in 1969 when the city of Cairo was celebrating its 1000 year anniversary.
In 2011, the book fair was cancelled due to the revolution which deposed President Hosni Mubarak.
Buenos Aires International Book Fair (Feria Internacional del Libro de Buenos Aires)
Buenos Aires International Book Fair, also known as Feria Internacional del Libro de Buenos Aires, is held in April every year. It is open for trade personnel as well as for the public and is lasts for roughly three weeks. Countries, communities and Argentine provinces are represented at the trade fair, together with national and international publishers, institutions and organizations. The fair is preceded by meetings and conferences for groups such as editors, publishers, translators, booksellers, librarians and educators.
The first Buenos Aires International Book Fair took place in 1975, but it was not the first book fare in the city. Numerous book fairs had been arranged at infrequent intervals at various places before 1975, such as the large book fair held at Plaza de la República in 1930.
Buenos Aires International Book Fair is arranged by Fundación El Libro, a non-profit organisation formed by the Argentine Society of Writers (SADE).
  Turin International Book Fair (Salone Internazionale del Libro Torino)
The Turin International Book Fair, also known as Fiera internazionale del Libro Torino, is the largest book trade fair in Italy and one of the largest in the world. It is held in May each year. Since its foundation in 1988, it has grown to encompass over 1,400 exhibitors each year and attract over 300,000 visitors.